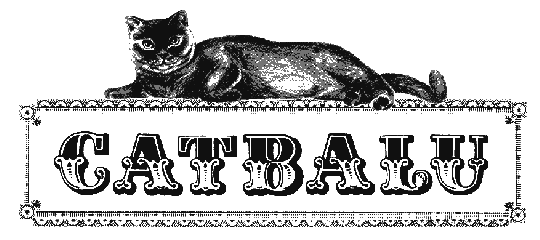 BRITISH SHORTHAIRS
Dee Marsland-Round
Redstacks Cattery
New Haw
Surrey
United Kingdom
Tel: +44 1932 886728
Welcome!
Catbalu is a registered prefix with the Governing Council of the Cat Fancy. I have been breeding British Shorthair kittens since 1984, and specialise in the following colours: White, Black, Chocolate, Lilac, Red, Blue, Cream in self, tortie, bi- and tri-colour.

My website has now moved to http://www.catbalu.com, and you will be automatically redirected to the new location in ten seconds. If your browser does not support the redirect feature, or to just get to the new site a bit faster, please click on the link above.
Thank you for your patience ...
---
Dee Marsland-Round
dee@catbalu.com
Copyright © 2000 Dee Marsland-Round
This page was created 04 March 1997,
Most recent revision 11 March 2006